My bachelor thesis
A library for hand based interaction in virtual environments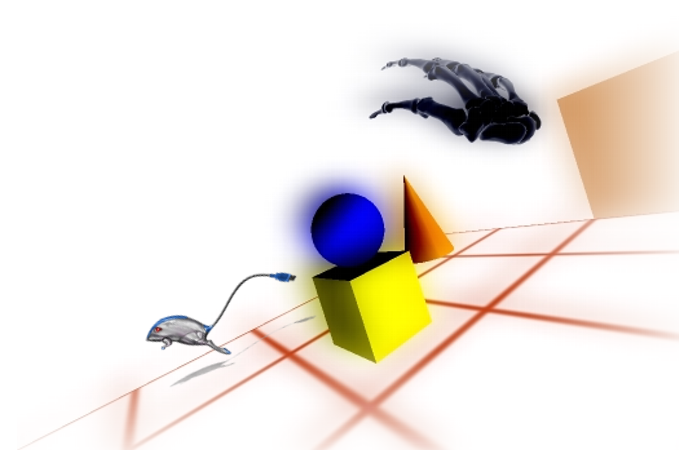 From march to september 2007 I've been busy working for my Computer Science bachelor thesis at Università di Salerno, Italy.
I've been working under the supervision of Professor Vittorio Scarano in the friendly and stimulating environment of the ISIS research lab.

I've been playing with a 5DT Data Glove 16 and an Intersense PCTracker, interfacing the hardware with Quest3D and writing support software for the VR glove.

This is a demo of what I accomplished:

Slides and the full thesis (in italian) are available for download:
---
presentazione finale
seminario ISISlab: "Hands-On" 5DT Data Glove
---
You can also check
my ISISlab page
.