My master thesis
Solid Angle based Ambient Obscurance in Image-Space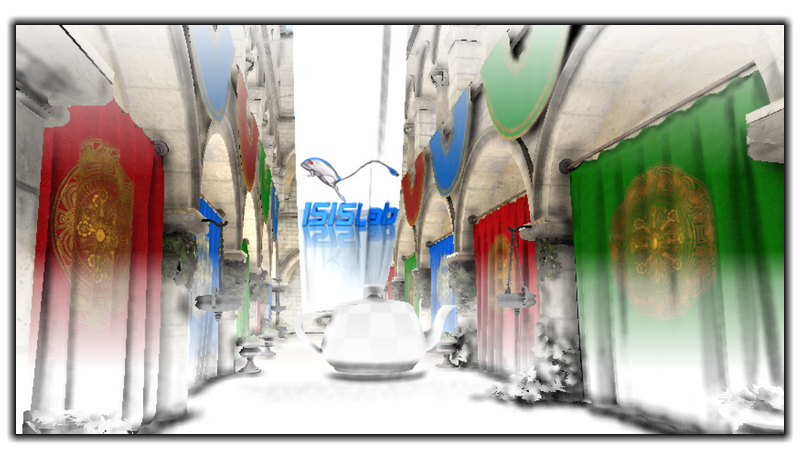 For my master thesis, I've been back at ISISLab (where I already worked on my bachelor thesis), this time working under the supervision of both prof. Vittorio Scarano and prof. Ugo Erra.
There, I spent a significant amount of time
studying computer graphics
coding from scratch a C++11/OpenGL 4 rendering sandbox

Y.A.R.S - Yet Another Rendering Sandbox

designing and deveoping a new screen space ambient occlusion technique

saSSAO - Solid Angle SSAO
A demo of what I accomplished:
A
scientific paper
related to my work was later published:
Scarpa D., Erra U. (2017) Solid Angle Based Ambient Obscurance in Image Space. In: De Paolis L., Bourdot P., Mongelli A. (eds) Augmented Reality, Virtual Reality, and Computer Graphics. AVR 2017. Lecture Notes in Computer Science, vol 10325. Springer, Cham
---
Thesis and slides
Implementation
---
You can also check
my ISISlab page
.